What Bowtie to Wear with Navy Suit?
Ah, here we go again. The constant pain of trying to match the perfect accessories with your outfits so that you can feel confident about your dressing. That feeling of confident is mandatory if you are going to a formal event all dressed and booted up.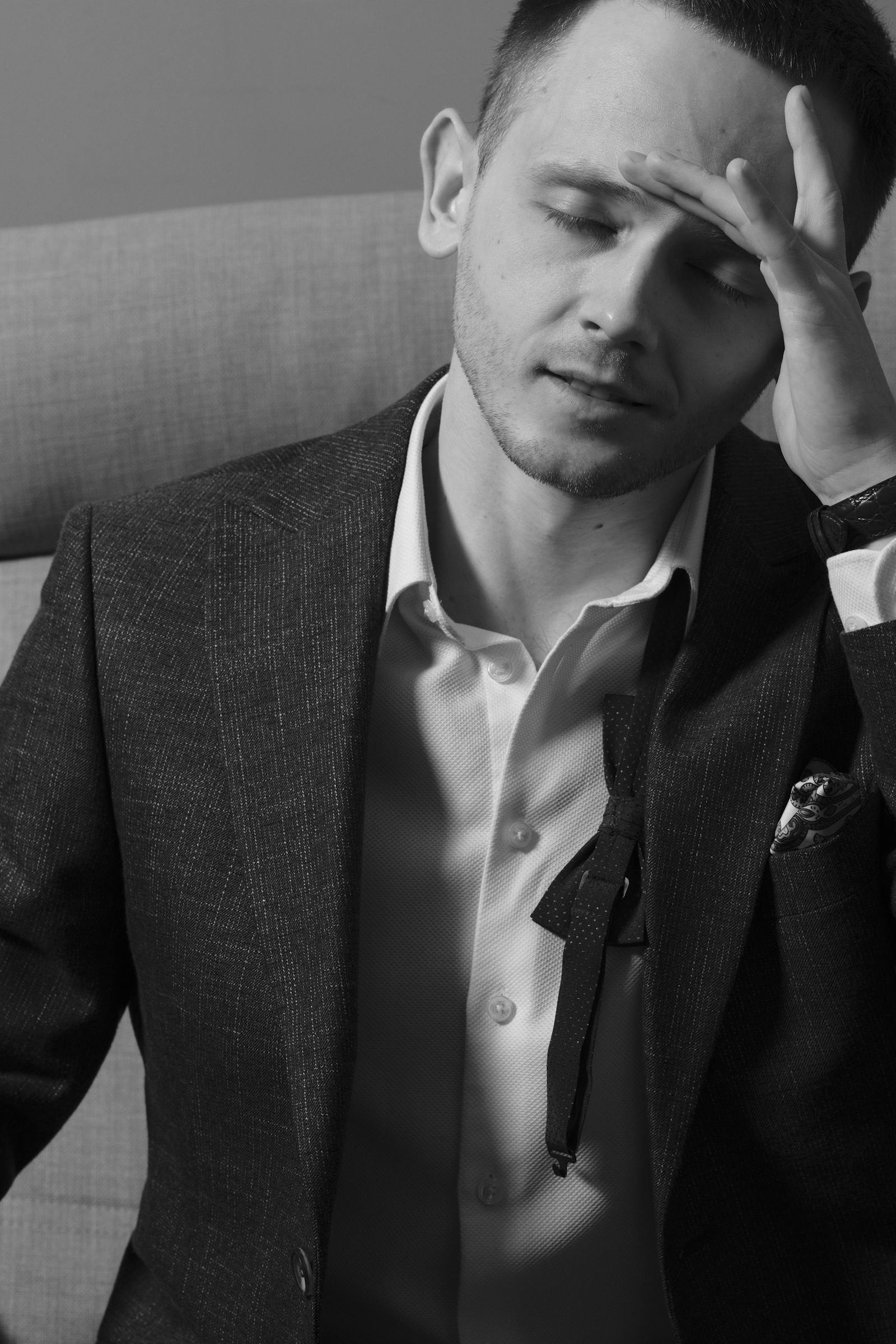 But are you having trouble deciding which type of bowtie you need to wear with your navy suit? One can get a little indecisive while choosing something when there are too many options out there. But don't worry because we have brought here for you, the best of the best choices that you need to choose from. This will surely make it easier for you so keep reading!
Why Bow ties in The First Place?
Like women wear their necklaces where they feel like their outfit seems a bit too bland, men bring out the bowtie guns. That's right. These bowties work as an accessory that bring a little spice and elegancy to whatever you are already wearing.
These are like ties and need to be set in place by grabbing two sides and looping them together so that they form a perfect bow that aligns in the center right beneath your chin.
Having Trouble Choosing a Bow tie?
Do you have no idea what color bowtie to wear with a navy suit? You might be confused as to which color will fit best and which type of bowtie you need to wear. Worry no more. Here are the steps to follow:
Choose accordingly with the navy color shade.
Try different ones to see which one is 'just meant to be'.
Don't hesitate to experiment with diverse and unique colors.
Now let us discuss these points in a further bit more detail so you can grasp the idea fully and know what color bowtie to wear with a navy suit.
The Three Main Tips to Match a Bowtie With Navy Suit
Choose Accordingly with the Shade
Even though navy blue is a shade of its own, it is true that there are many other shades within that spectrum as well. Make sure that if you are choosing a bowtie that is also navy blue, you are at least choosing one that fits with the exact shade of your tux jacket or pants. Otherwise, it might end up looking like a mess if it doesn't properly match.
Wait for a Cosmic Connection
Often times when you try something on, you get this heavy feeling that this is it. That this is meant to be. Wait for that feeling with your bowtie. Try on different bowties until you find one with a color that just fits right and goes well with the outfit!
Don't be Afraid to Experiment
Experimentation is what always saves one in the end. You can go for feather bowties with different shade comparisons or ones that are a totally different color than the rest of your outfit.
You never know which one just might fit right. However, if that doesn't work, remember that nothing ever goes wrong with the two best colors: Black and white! Now you know what color bowtie to wear with a navy-blue suit.
The Alternative
If you are simply still not sure about a bow tie with your navy suit – consider going with a feather bow tie that would match with it. Feather bow ties are the new fashion statement of 2022, and present a bold and charismatic outlook. Here are a few options that would perfectly go with your suit! 
With a dominating black base and real elegant peacock feathers, this feather bowtie is a statement piece that can go with various shades of blue, plain black, or white.
If the wedding has a black color code, this feather bowtie would be a steal at a 40% discount available on the website.
While dark and bold shades mostly trend, this elegant masterpiece has its own fan following. With a pure white base, a black outline, and peach transparent feather – this feathered bowtie would give you an elegant and classy outlook without much effort.
You can wear this with the black and white extremes, or with a variety of other shades, including boxed and lined blazers too.
It is never the case that all-black is not in trend. The boldness of perfect black, or the contrast of white in black gives cues of a strong charismatic presence. This All-Black Goose Feather Bowtie is crafted keeping the luxury of black in mind.
Made from 100% authentic and natural bird feathers (sustainably sourced), without the addition of artificial colors or dyes, this feathered bowtie is going with anything you have in your wardrobe.
Like all other feathered bowties here, this one comes with a detachable clip for ease of use and a lapel pin of the same shade, everything packed in an aesthetic pinewood box.
We all have experienced the beauty and elegance of Pheasants, and what you might not know is that Pheasants are named after an ancient Greek river (now known as Rioni), due to the royal blue shade, in contrast, giving this feathered bowtie a rich context.
Regardless of that, you can wear this bowtie for all weddings, birthdays, or any special events that require you to look your best, while giving a professional, yet bold outlook!
Key Takeaway 
You can get all these feather bow ties and more from Mandujour with matching lapel pins and a customised Pine Wood box to protect your bow tie. If you want to know about feather bow ties – check out our blog section where we have covered everything from how to clean feather bow ties – or how to take care of feather bow ties – or how to style feather bow ties with a variety of things. We also have a separate guide for style feather bow ties as a woman. You can subscribe to our newsletter to get special discounts and deals on feather bow ties! 
---