Are Feather Bow ties Gender Neutral?
Accessories play a major role in transforming the entire looks of a person. These are small items that are often overlooked by many people. However, as small as they seem, their impact on any outfit is too great to be ignored. These accessories include cufflinks, watches, ties, feather bow ties, and much more.
Feather bow ties are the most versatile accessory that can change your look from mediocre to astonishing. However, it is often asked if feather bow ties are gender-neutral.
People often associate ties and bow ties with males. What they don't realize is that the fashion industry is becoming so flexible that the boundaries between men's dressing styles and women's dressing styles are getting blurred. Gender neutrality has become a concept that is being practiced all around the world, and we will be exploring this idea in relation to feather bow ties.
What are Feather Bowties
Before we get into this discussion, we need to understand what feather bow ties really are. A regular bow tie is shaped into a bow using soft materials like silk, cotton, or polyester. On the other hand, a feather bow tie is crafted with 100% real, handpicked bird feathers. The birds used for these bow ties belong to a variety of species such as peacock, turkey, duck, pheasant, etc.
Are Feather Bowties Gender Neutral?
Although classic bowties were created for men's fashion, this unique accessory was adopted by women too. Throughout history, we can find many countless examples and situations where women wore bow ties as well. We can say the same about feather bowties. There are plenty of examples in which we find both men and women looking amazing in feather bow ties. Here are a few examples of famous men and women who were spotted in feather bowties.
Famous Women Who Wore Feather Bowties
Feather bowties have been accepted by celebrities as fashion statements. On many occasions, they are seen wearing these bow ties to complete their formal attire. Here are a few female celebrities who look gorgeous in a feather bow tie.
Blake Lively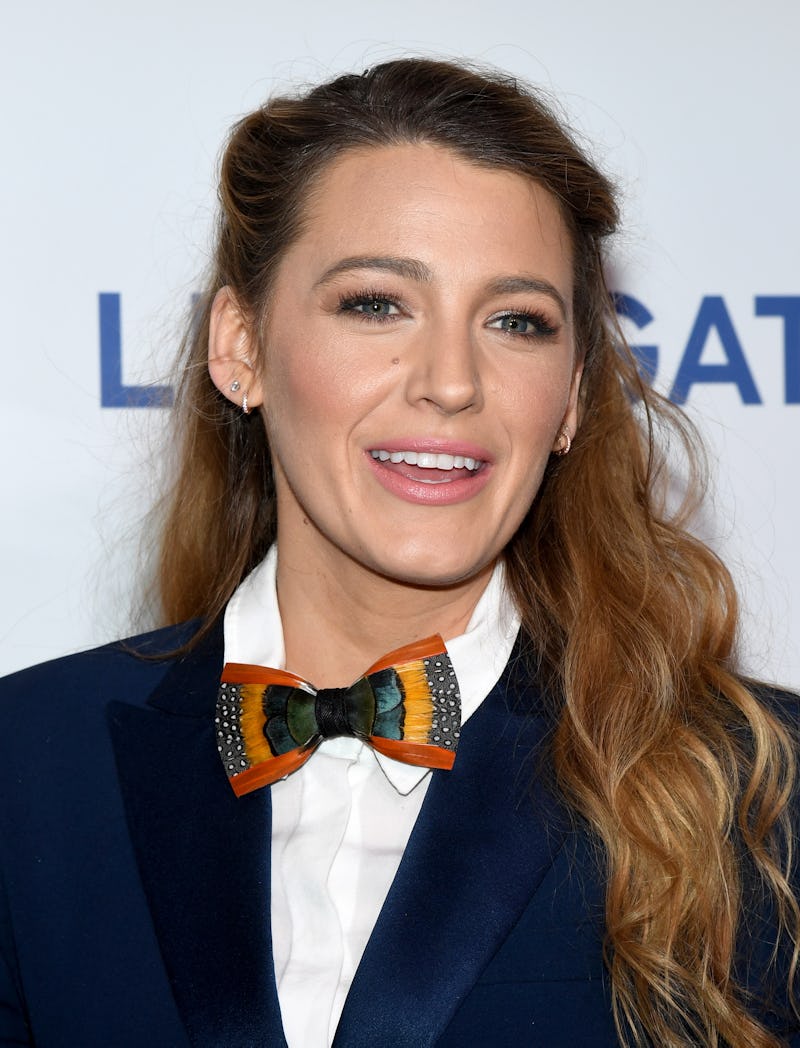 Blake Lively is one of the most famous American actresses with multiple successful movies and projects. She was seen wearing a beautiful vibrant colored feather bowtie at the Red-Carpet event. With a bright orange base and blue-brown patterns, the feather bowtie looked exquisite and exotic.
Jameela Jamil
A famous English actress and activist, Jameela Jamil has also been wearing a feather bowtie. She wore a vibrant bowtie with a delicate blend of blue, green, and violet colors. Seeing her wear this exquisite feather bowtie, we can clearly state that these accessories look gorgeous on women as well.
Famous Men Who Wore Feather Bowties
Even since the invention of feather bowties, countless examples have popped up throughout history where famous men have been spotted in them. Here are a few examples of famous men who wore feather bowties.
Bill Murray
A famous American comedian and actor, Bill Murray has worn a feather bowtie countless time. From dark and decent bow ties to bright and perky bowties, you can see him wearing bow ties with a wide range of colors and designs.
Don Cheadle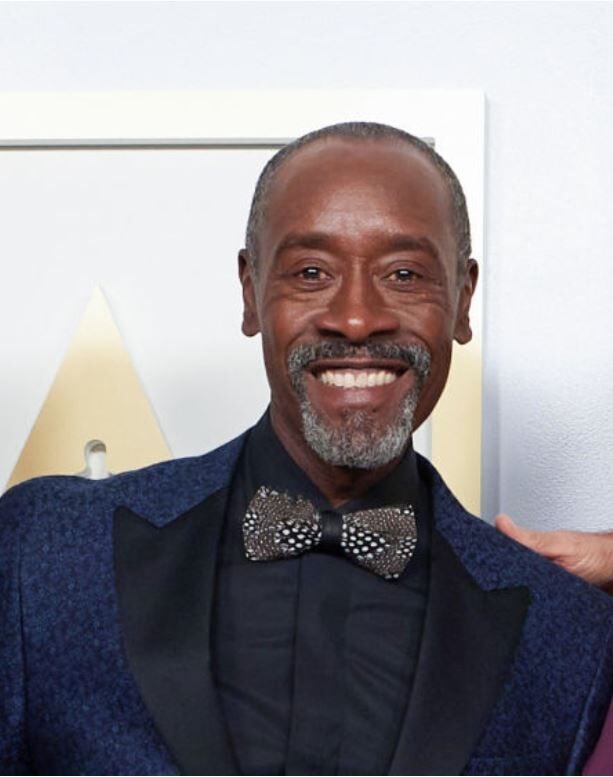 We can witness Don Cheadle's love of feather bowties in countless events. On several occasions, he has appeared in a feather bowtie again and again. His unique choice of accessories and bold taste in fashion always sets him apart from others each and every time.
Where to Get High Quality Feather Bowties?
Feather bow ties that are hand crafted by skilled artisans with years of experience, made from only cruelty-free sustainable real bird feathers are available at Mandujour. We make sure to have diversity, while maintaining quality.
If you want to know about feather bow ties – check out our blog section where we have covered everything from how to clean feather bow ties – or how to take care of feather bow ties – or how to style feather bow ties with a variety of things. We also have a separate guide for style feather bow ties as a woman. You can subscribe to our newsletter to get special discounts and deals on feather bowties!
---