Your Complete Guide to Easy DIY Halloween Costumes | Halloween Guide 2023
This Halloween is about discovering something new and becoming something you're not for a day. While your friends may be looking forward to dressing up as some Disney princess or one of the avengers, you should opt for something new and different for your DIY costume 2023.
DIY Halloween costumes are always about something new, something entirely different from what sells in the market. These easy DIY Halloween costumes are our personal favorites.
If you have been waiting to go all out this Halloween with your perfect Instagram-able Halloween costume, check out these DIY Halloween costumes for 2023.
DIY: How To?
To create the perfect easy DIY Halloween costumes, the first thing you got to do is browse some cool DIY ideas. We've mentioned our top favorites below. Keep reading to find out how you can achieve the perfect DIY Halloween costumes.
After you have an idea of what you want as your Halloween costume, it's time to get the stuff and start creating.
First, roam around your place and sneak inside your wardrobes and cupboards to see what stuff you already have. You'll be surprised to see the number of materials you already own that you need for creating your last-minute DIY Halloween costumes.
In short, your DIY Halloween costumes are going to cost you less than you may have estimated. Second, list down all the extra accessories you'll need and grab them from the nearest store. Make sure you already know where to get these things for cheaper prices.
DIY Halloween Costumes (Level: Easy)
If you're all up for easy DIY Halloween costumes this Halloween, here are our top favorite ideas. These costumes don't require much effort or expensive accessories.
There's something for everyone so keep reading to know more about last-minute DIY Halloween costumes.
Bad Barbie
This is our absolute favorite easy DIY Halloween costume idea. It's very similar to the cliche DIY college Halloween costumes and DIY barbie Halloween costumes but requires a pinch of creativity.
This DIY college Halloween costume is about Disney princesses gone bad. You could become a Cinderella as a DIY barbie Halloween costume who stole the king's crown or a Tinkerbell who was caught flying in a prohibited area. Anything would work.
All you need is your prom dress with some rips and a few drops of fake blood to show that you've done things for your DIY college Halloween costumes. Moreover, it's a great last-minute DIY Halloween costumes idea. The DIY barbie Halloween costume for your group of friends would look great even if you're going solo.
Prom King and Queen
Do you have your prom dress lying somewhere around and have you been wanting to wear it? Well, we've got you covered.
Halloween is the perfect excuse to wear your prom dress again and make all your prom fantasies come true.
If you don't want to add spooky elements to your prom dress by dressing up as a zombie bride or a bad Disney princess, why don't you go to Halloween as a prom queen?
This last-minute DIY Halloween costumes idea works best for couples. Ask you're significant other to join you this Halloween and go as the much-loved prom king and queen couple.
For that additional spark of royalty to this DIY college Halloween costumes, add a feather bow tie to your prom king's tuxedo and slay the day. Check out Mandujour's exclusive collection of feather bow ties and much more.
Our top favorite for the night is the Indianapolis flower bomb black feather bow tie.
Easy Bake Oven Costume
Remember one of those easy-bake oven toys everybody had when we were all kids? Yes, exactly the pink ones. Why don't you dress up as one of those easy bake ovens this Halloween and give everyone a blast from the past?
This is a super easy DIY costume that doesn't require much effort. All you need is a cardboard box and some paints and brushes.
Show your creativity by painting the box and poking a hole in it. The hole needs to be big enough for you to fit through it. Pair it with your favorite pink dress and a pair of heels and slay the day!
Skeleton Costume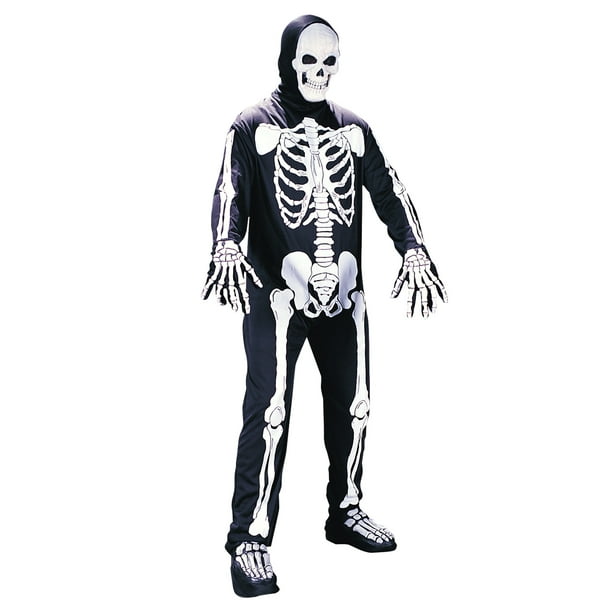 This DIY Halloween costume idea has it all, it's spooky, classy, and cheap. Moreover, it's comfortable and won't take much of your time.
Just grab a pair of sweatpants and a long sleeve shirt. Outline a skeleton on it and start pasting duct tape wherever needed.
Cut the duct tape according to the length of the bone that you're going to paste it on for extra details, trim the duct tape with a paper cutter and then paste it on your black outfit.
Goth Costume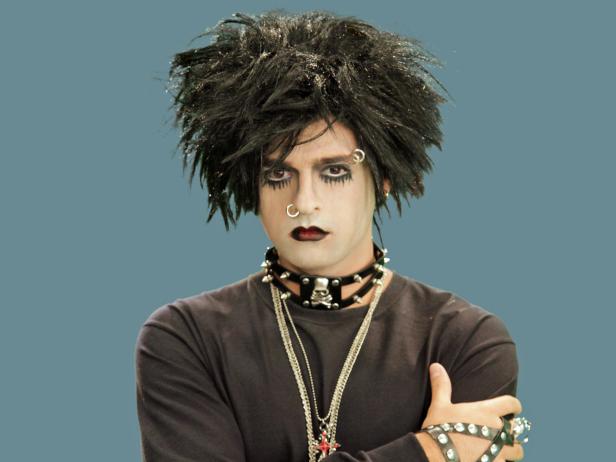 Dressing up as a goth is a go-to DIY goth Halloween costume idea these days. The best part about DIY goth Halloween costume is that they always look classy and gorgeous.
DIY goth Halloween costume doesn't even require a lot of creativity or additional accessories. Most of the time a goth Halloween costume is all about a few layers of clothes that are already lying in your wardrobe and a little bit of some good black beauty makeup.
Here's how you can assemble the perfect DIY goth Halloween costume for this Halloween. First, look for black clothes. Black tees, black turtle neck, black skirt, black fishnet stockings, literally everything you can find. If you prefer some contrast in your outfits then add some red because clothes with a tint of dark red also seem to work with gothic outfits.
Second, make sure you have that black lipstick and eyeliner ready on your counter cause that's all you're going to need. You're also going to need a foundation that's a little lighter than your skin tone for some sort of contrast.
The third is the hair and some sinister jewelry. Messy hair and other rings and accessories like bracelets and pendants work best. Moreover, don't forget to add fishnet stockings and a pair of nice heels to complete the look.
DIY Halloween Costumes (Level: Intermediate)
Bubble Bath Sensation
Transform into a bubbly surprise with this adorable DIY Bubble Bath costume. Dress in all white, attach inflated white balloons all over, and don't forget the shower cap and rubber duck accessory for an extra splash of fun.
Emoji Extravaganza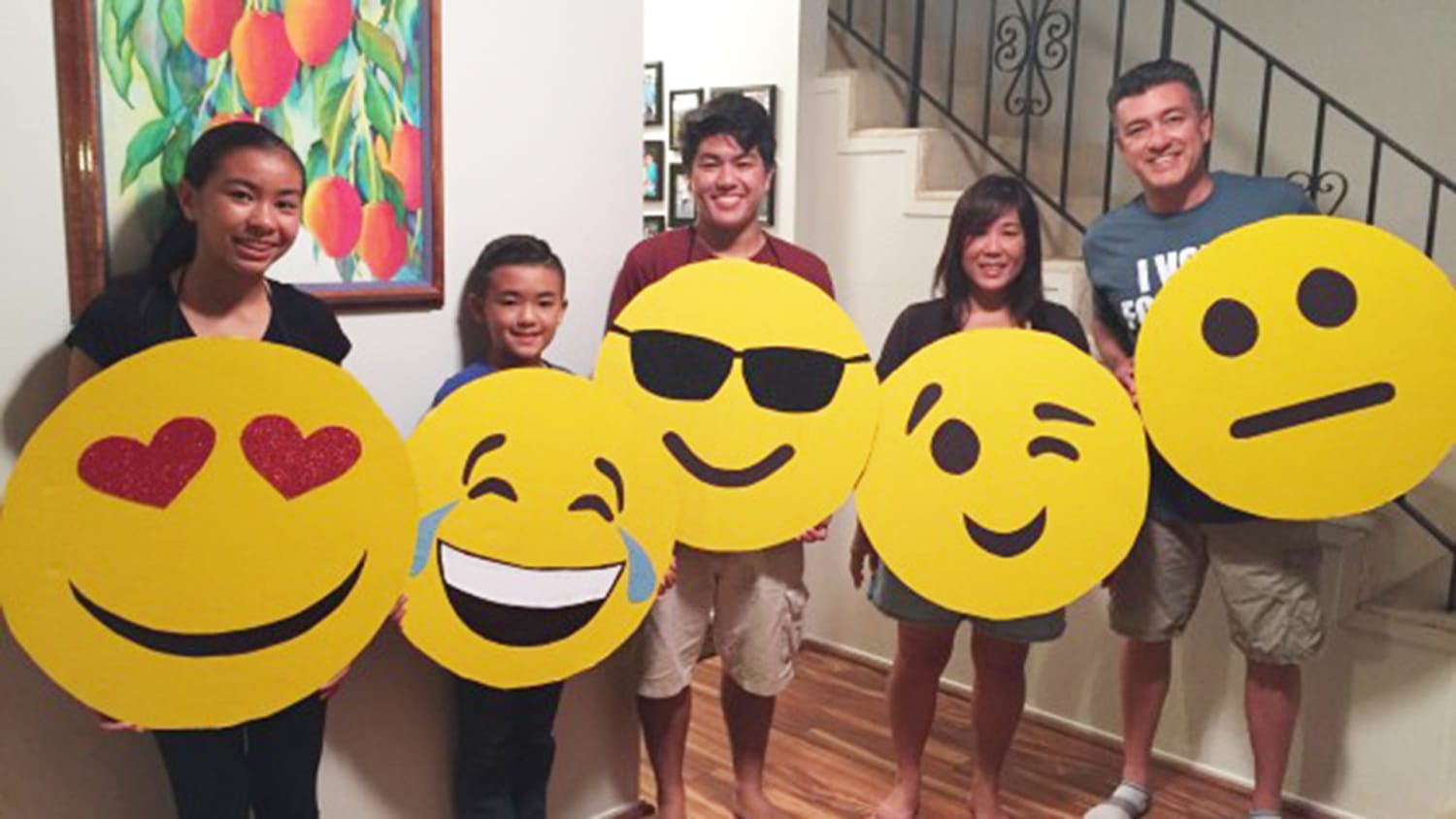 Express yourself as your favorite emoji! Create iconic emoji faces using cardboard, paint, and your imagination. Whether you choose the heart eyes, crying laughing face, or even the ghost emoji, you're guaranteed to make everyone smile.
Lego Masterpiece
Build your way into the Halloween spotlight with a Lego Brick costume. Cut and paint a cardboard box to resemble a colorful Lego brick, and you're ready to stack up some serious fun.
Crazy Cat Enthusiast
Unleash your inner feline fanatic with the Crazy Cat Lady/Gentleman costume. Don your bathrobe, attach toy cats all over, and carry a bag filled with even more feline friends. Complete the look with cat-eye glasses and some stylishly disheveled hair.
Fearless Tourist Adventure
Take your Halloween experience global as a tourist! Dress in your quirkiest vacation clothes, sport a sunhat, and accessorize with a camera, map, and a fake travel brochure for an amusing and light-hearted costume.
Rosie the Riveter: Empowerment Edition
Celebrate female empowerment with the iconic Rosie the Riveter costume. Don denim overalls, tie a red bandana, and make a statement with strong makeup and attitude.
S'mores Sensation
Indulge in a sweet costume idea with the S'mores ensemble. Dress in tan and brown clothing, then add "marshmallow" fluff to your shoulders, "chocolate" to your chest, and "graham crackers" to your hips. It's a delectably creative choice!
Terrific Scarecrow
Scare up some fun with a classic Scarecrow costume. Put on flannel and overalls, add stitched-on patches to your face, and don't forget to tuck straw or raffia details into your hat, cuffs, and collar for that authentic touch.
Mysterious Mime Performance
Become a silent star with the Mime costume. Dress in black and white, paint your face with mime-inspired accents, and use exaggerated gestures to captivate your audience.
Suave James Bond Elegance
For those who prefer a touch of sophistication, channel your inner secret agent with a James Bond costume. Wear a well-fitted suit, add a sharp tie, and don't forget the signature martini glass – "shaken, not stirred."
Crafting your own DIY Halloween costume not only lets your creativity shine but also saves you from splurging on store-bought outfits. This Halloween Guide for 2023 is your go-to resource for easy yet impressive costume ideas that will make you the life of the party. So, get your scissors, paint, and imagination ready to create a one-of-a-kind look that'll have everyone talking long after the Halloween candy is gone. Happy DIY Halloween costume creating!
DIY Halloween Costumes (Level: Hard)
Halloween is creeping up, and it's time to get your DIY game on! Stand out from the spooky crowd with imaginative and budget-friendly costumes that will leave a lasting impression. In this Halloween Guide for 2023, we've concocted an eclectic list of 20 sensational DIY costume ideas, including the suave James Bond, to ensure your Halloween is spook-tacular. Let's dive into these innovative concepts that are sure to turn heads!
Mystical Fortune Teller
Enchant the night as a mystical fortune teller. Dress in rich, flowing fabrics, don dramatic makeup, and adorn yourself with mysterious trinkets like tarot cards, crystals, and a crystal ball for added mystique.
Retro Video Game Character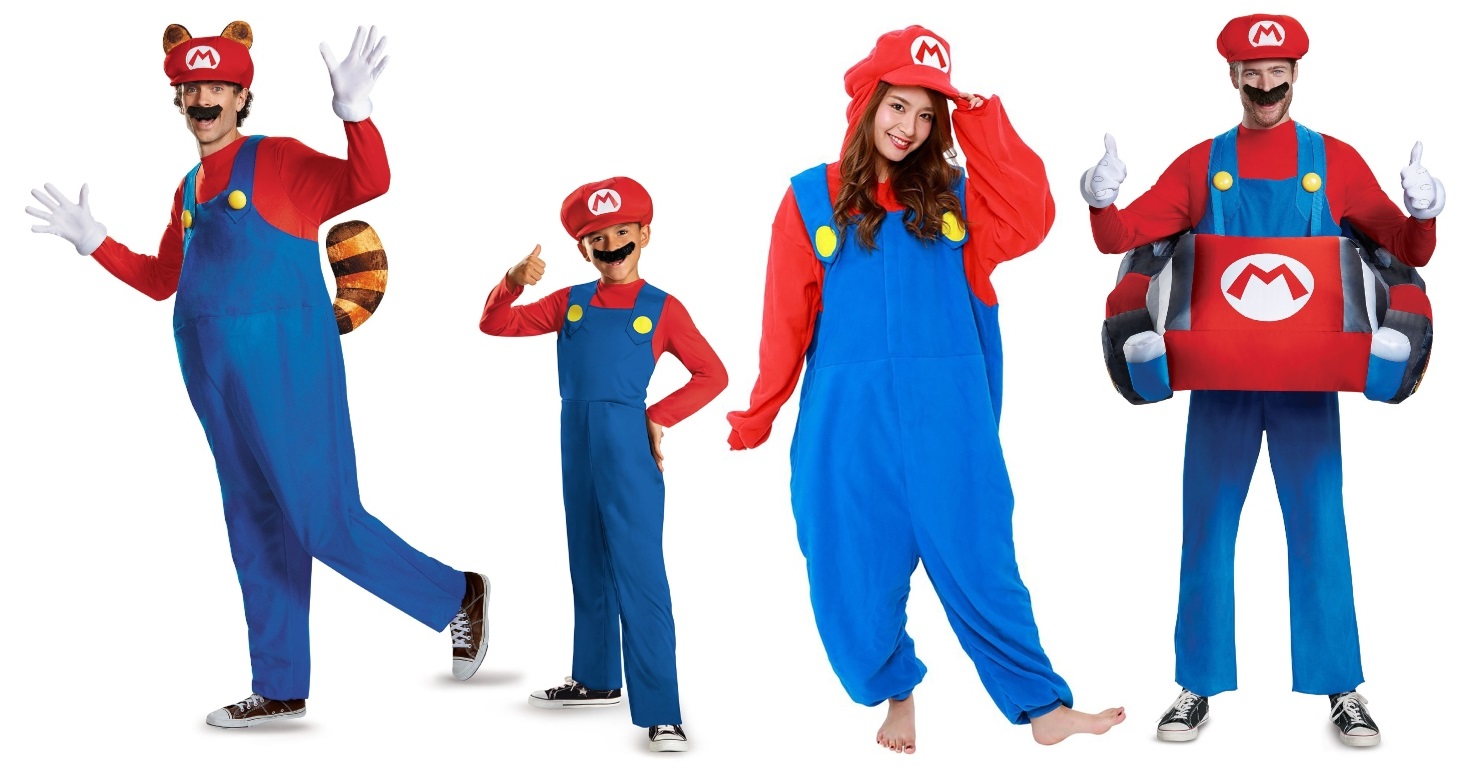 Bring nostalgia to the party by transforming into a beloved retro video game character. Recreate pixelated outfits from classic games like Mario, Pac-Man, or even Tetris for a unique twist on gaming history.
Glitch in the Matrix
Leave everyone questioning reality as a glitch in the matrix. Dress in all black, attach neon-colored strips or pixels to your clothes, and paint your face with a digital glitch pattern for an otherworldly effect.
Whimsical Garden Gnome
Sprinkle a touch of magic with a whimsical garden gnome costume. Wear a pointy hat, suspenders, and a beard, and carry a mini garden tool for a fantastical look that'll bring smiles.
Optical Illusion Masterpiece
Boggle minds with an optical illusion costume. Create mind-bending patterns on your clothes using fabric paint or markers to make it seem like parts of your body are moving or missing.
Classic Painting Come to Life
Step out of the frame and into the party as a classic painting. Choose an iconic painting and mimic the clothing, colors, and even brush strokes to bring art to life in a truly unique way.
Retro Sci-Fi Astronaut
Blast off into the Halloween cosmos as a retro sci-fi astronaut. Craft a space suit using metallic fabrics, add futuristic accessories, and create a DIY helmet for a truly stellar appearance.
Enchanted Forest Creature
Embrace your inner woodland spirit by becoming an enchanted forest creature. Use earthy colors, attach leaves and branches to your clothing, and wear a crown made of twigs for a magical vibe.
Living Doll Delight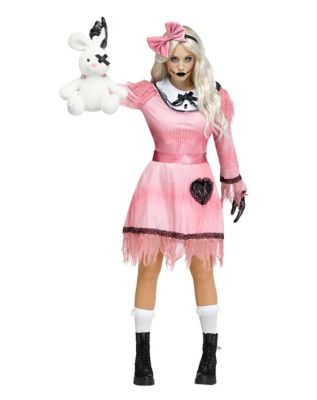 Turn heads by transforming into a living doll. Apply makeup with exaggerated rosy cheeks and big eyes, and dress in doll-like clothing to create an uncanny valley effect.
Dynamic Duo: Yin and Yang
Partner up with a friend to become the symbol of balance with a Yin and Yang costume. Dress in contrasting black and white outfits, and complete the look by forming the Yin and Yang symbol when you stand side by side.
DIY Costume Ideas for Couples 
Halloween is approaching, and what better way to celebrate than with your partner in crime? Couples costumes add an extra layer of fun and creativity to the holiday festivities. In this Halloween Duet Guide for 2023, we're presenting 10 charming DIY couples costume ideas that will showcase your bond and creativity. From iconic duos to clever concepts, let's explore these perfect pairings for a spooktacular Halloween!
Netflix and Chill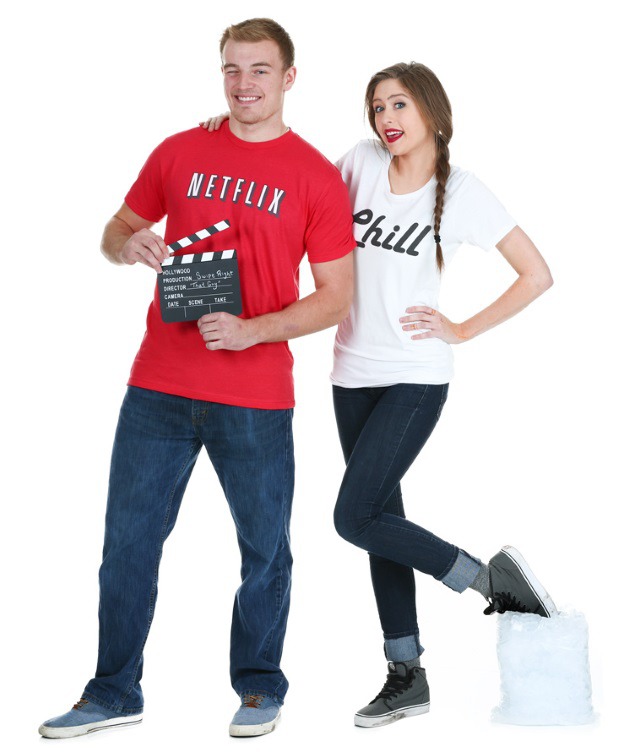 Recreate the ultimate night in with the "Netflix and Chill" costume. One partner dresses as a classic TV, complete with a screen showing a Netflix logo, while the other wears cozy pajamas and carries a bowl of popcorn.
Peanut Butter and Jelly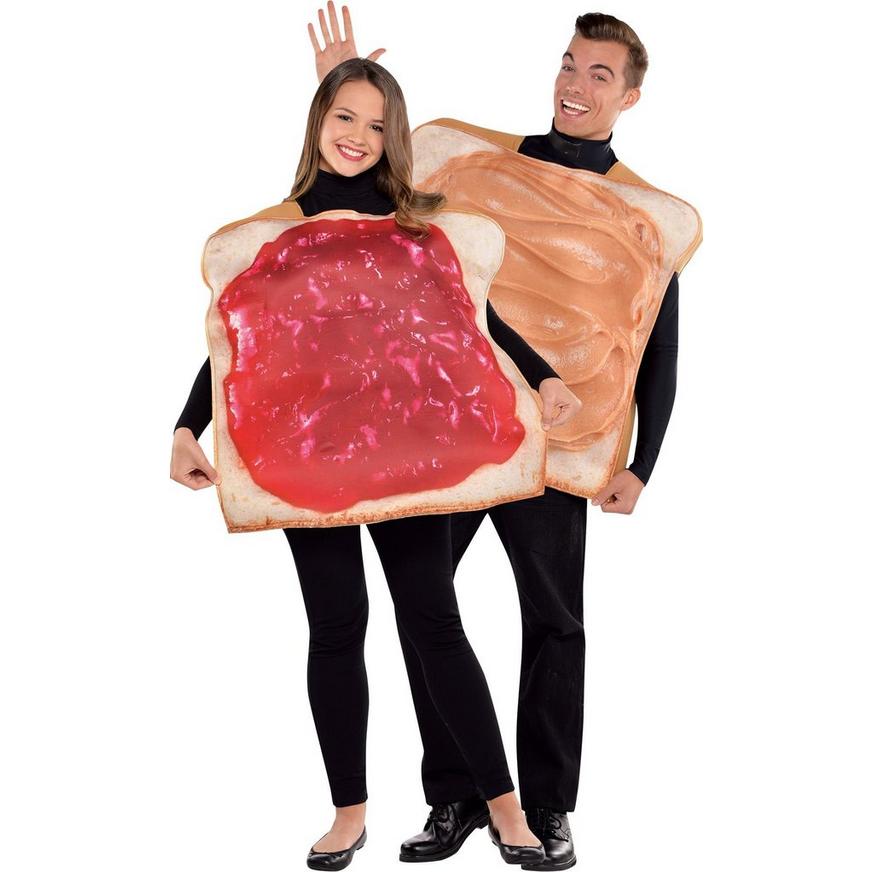 Toast to a classic partnership as Peanut Butter and Jelly! Dress in tan and purple outfits, complete with cutouts of the respective spreads. When you're together, it's a match made in sandwich heaven.
Mario and Luigi
Pay homage to a timeless gaming duo by becoming Mario and Luigi. Don the iconic red and green overalls, add matching hats and mustaches, and prepare to save the Mushroom Kingdom together.
Beauty and the Beast
Embrace the enchantment of Beauty and the Beast with this charming costume idea. One partner dresses as Belle, complete with her signature yellow gown, while the other transforms into the Beast with a faux fur costume and makeup.
Bonnie and Clyde
Channel the notorious spirit of Bonnie and Clyde for a vintage-inspired look. Dress in 1930s attire, complete with a fedora and tommy gun prop for an edgy yet glamorous ensemble.
Starbucks Barista and Latte
Brew up some fun as a Starbucks Barista and a steaming Latte! One partner wears a Starbucks apron and carries a tray of coffee cups, while the other dresses in brown and white to resemble a delicious latte.
Morticia and Gomez Addams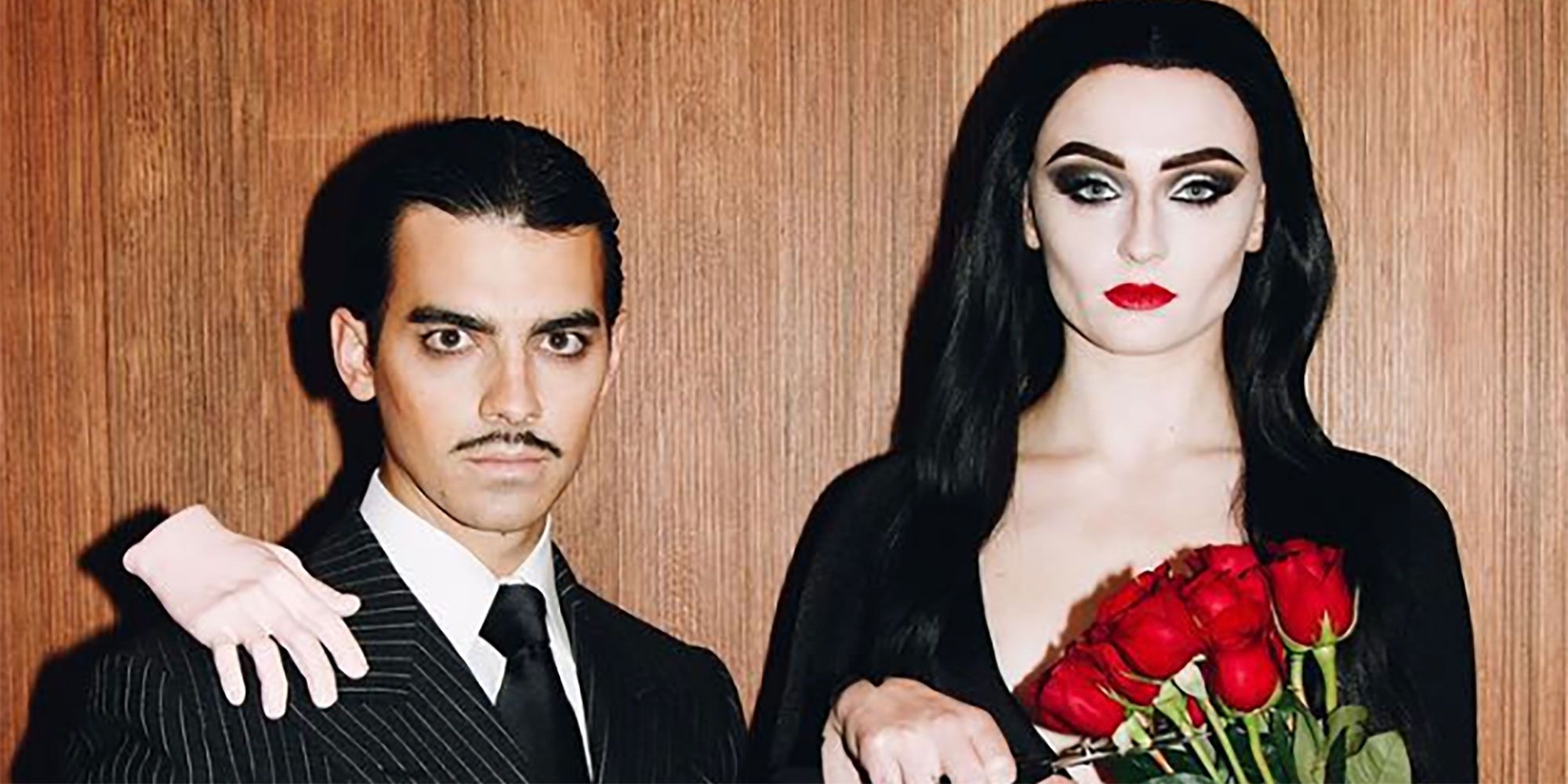 Delve into the dark and quirky with the Morticia and Gomez Addams costume. One partner becomes the elegant and mysterious Morticia, while the other transforms into the charismatic and passionate Gomez.
Bob Ross and Happy Little Tree
Get artsy and pair up as Bob Ross and a "Happy Little Tree." One partner dresses as the iconic painter, complete with an afro wig and paint palette, while the other wears a tree costume adorned with painted leaves.
Astronaut and Alien
Explore the cosmos as an Astronaut and an Alien from another world. One partner wears a DIY astronaut costume, complete with a helmet and space gear, while the other dons a creative alien outfit.
Han Solo and Princess Leia
Capture the magic of a galaxy far, far away by becoming Han Solo and Princess Leia. One partner dons Han's iconic vest and blaster, while the other wears Leia's classic white gown and buns.
Before You Go 
1. How do I choose the perfect DIY Halloween costume for myself? Start by considering your interests, favorite characters, or pop culture references. Think about your crafting skills and the materials you have available. Once you have some ideas, choose the one that excites you the most.
2. What are some easy DIY Halloween costumes for kids? Simple DIY costumes for kids include a mummy (using white clothing and strips of white fabric), a scarecrow (with flannel and straw details), a black cat (black clothing and painted-on whiskers), and a ghost (a white sheet with eye holes).
3. Can I create a DIY Halloween costume on a tight budget? Absolutely! Many DIY costumes can be made using items you already have at home. Get creative with cardboard, old clothes, and basic craft supplies to keep costs low.
4. I'm not very crafty. Are there easy DIY Halloween costumes I can make? Certainly! Choose costumes that require minimal crafting skills, like the Tourist (using vacation clothes and accessories) or the Mime (with simple black and white clothing and face paint).
5. Are there any DIY Halloween costume ideas for couples? Definitely! Couples can consider costumes like Netflix and Chill, Peanut Butter and Jelly, or Mario and Luigi. These ideas allow you and your partner to coordinate and have fun together.
6. How can I make sure my DIY Halloween costume stands out? Add unique details and personal touches to your costume. Consider incorporating puns, wordplay, or unexpected elements to make your costume memorable.
7. I want a DIY Halloween costume that's creative and original. Any suggestions? Opt for costumes like the Retro Video Game Character (recreating old-school gaming characters), Optical Illusion Masterpiece (using visual tricks), or Classic Painting Come to Life (bringing famous artworks to reality).
8. Can I create a DIY Halloween costume that's relevant to current events or trends? Absolutely! Look to recent pop culture, viral trends, or even memes for inspiration. You can create a costume that reflects the current cultural landscape.
9. How do I ensure my DIY Halloween costume is comfortable to wear? Choose clothing that fits well and is comfortable to move in. Avoid using materials that could cause discomfort or irritation, and test out your costume before the big night to make any necessary adjustments.
10. What are some tips for taking care of and storing my DIY Halloween costume after the holiday? If possible, remove any attachments (like balloons or accessories) before storing your costume. Clean and launder clothing items as needed before storing them in a cool, dry place to prevent damage or deterioration.
Key Takeaway
Take out your creative side this Halloween and create your DIY Halloween costume. Above we have mentioned several ideas and there are more to come.
For instance, a DIY cupid Halloween costume is a great one for starters. The DIY cupid Halloween costume doesn't require much effort or bucks to be made.
Similarly, our favorite daphne Halloween costume DIY from the adventures of scooby-doo. The daphne Halloween costume DIY is super simple to create. All daphne's Halloween costume DIY needs is a purple dress and you're good to go.
---