What Shoes to Wear with a Formal Dress in Winter?
It can be arduous to choose the right fit and the right shoes, especially in winters. A man who knows the perfect attire for winters sure does have a valuable skill. Shoes all along present the way you want to look. Whether it's a wedding, a job interview, or a formal function, shoes are just as important as your clothes. 
If you're not so sure about what shoes to go for with formal dresses in winter's, take a look at this. I've listed some of the essential winter shoes that go so well with any formal dress in winters and are a must-have in your closet or shoe collection! In short, if you are wondering what shoes to wear with formal dress or which formal shoes are the best for your winter collection, then this article if for you!
Shoes to wear with a Formal Dress in winters
Here is a list of shoes that are very trendy and iconic "look" wise, or a simple list to answer your question "what shoes to wear with formal dress". They are best to wear in winters with a formal dress and are a great option anytime, anywhere.
Oxford Shoes
Oxford shoes are a classic. When you hear the name dress shoe, the first thing that might come to your mind is the oxford shoe. These shoes are owned and are present in every men's closet.
With its neat and polished appearance and lacing system, it is one of the best formal dress shoes. It features a low heel which adds more to the shoes. You can wear oxford shoes for any formal function or a wedding function with a formal dress and would look amazing. They are also good, for wearing in the office and look so well when paired with a suit.
Check out our great Oxford Shoes collection on sale, and save upt $50 on your order. 
Brogue Shoes
Brogue shoes have such a unique style which makes them look appealing. No wonder oxford and derby are known as Brogue shoes. Brogue shoes have their concept of style.
This shoe type is a must-have in your closet since it looks great with any dress and on any occasion, be it a family dinner or a picnic. It looks the best with formal dresses, from jeans to suits, brogues are versatile. It gives a person their personality and with the best looks.
If you're looking for something like this, then do check out our Brogue shoes available on a huge discount right now. 
Derby Shoes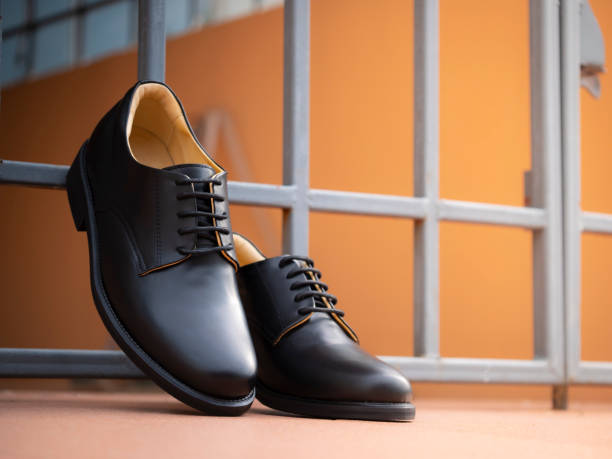 Derby shoes are another common type of dress shoe, just like Oxford shoes. They have a very comfortable style with unique designs that look good with anything.
If you have a function to attend in winter, Derby is a great option. It looks the best with suits but can still be worn, with jeans and any other outfit. Suedes are for a more casual look, while other leathers of brogues are perfect for formal dresses.
Chelsea Boots
Chelsea boots, or how I like to call them, winter boots, are great for formal dresses in winters. Yes, in my opinion, with their closed look and stylish appearance, they are best for a day in winter. These shoes are versatile. You can style them however you want to. They look so good with formal dresses with a sleek look which is very appealing.
These ankle boots are easy to wear and are so comfortable. The black Chelsea boots are what you need with your winters attire. In winter, if you ever wear a long coat, Chelsea boots are what you have to pair them with.
Monk Strap
This shoe is a unique dress shoe, as you can tell by the name. It features a strap across it or a buckle. Monk shoe can be worn with any formal dress in winters and is an iconic dress shoe for any occasion.
This monk strap shoe is best for men who're looking for something different yet stylish and on point. A Monk strap is such an ideal shoe. It is a must-have in your closet. While purchasing a Monk strap shoe, make sure the leather is shiny and polished, for a more dapper look.
Loafers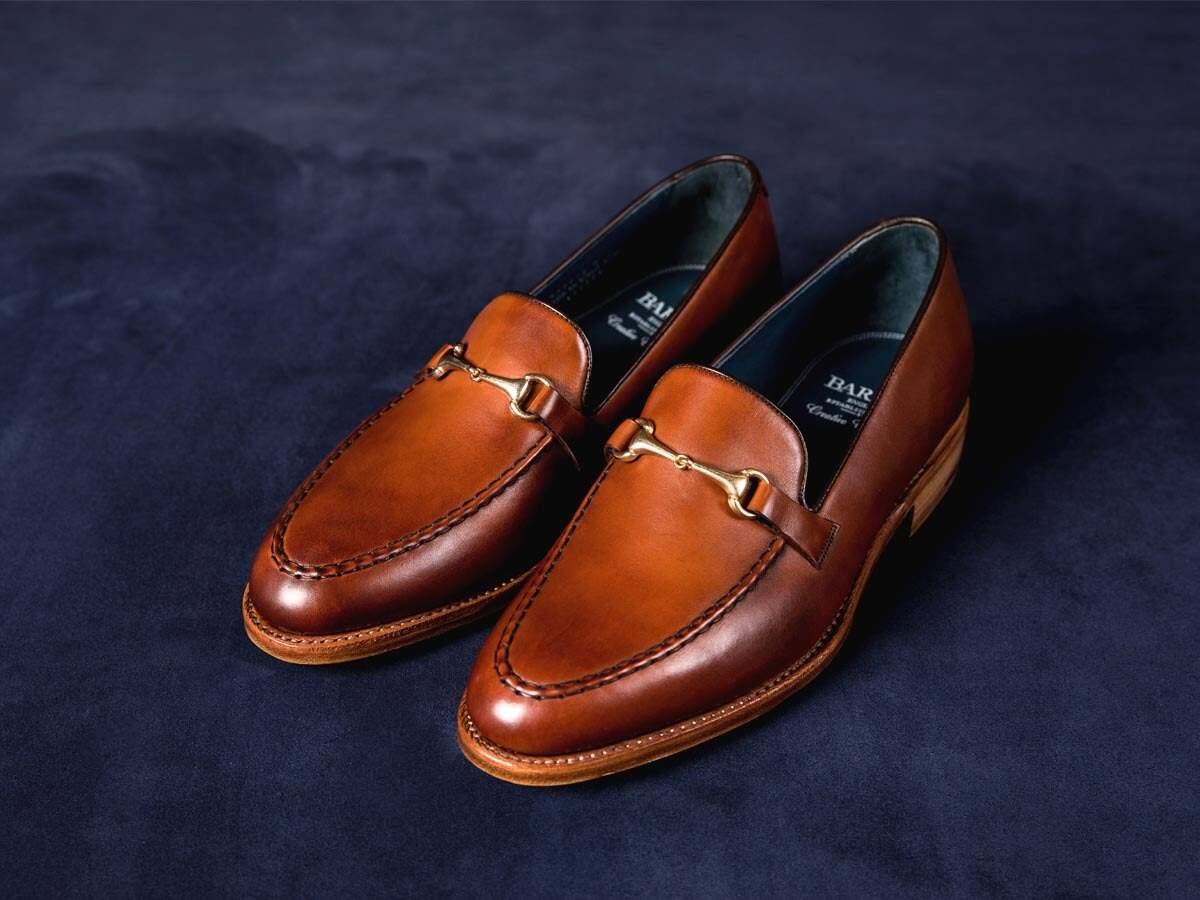 In my opinion, loafers are classic-looking shoes that go so well with any formal dress and any occasion, from an office meeting to a fancy dinner at the restaurant. Loafers are comfortable to wear with their slip-on. They look relaxed yet trendy and iconic.
In winter, a loafer is a great option for any event. Be it a wedding or just a small get-together. If you want to look the best at the party, then I'd say go for the velvet loafers, while other loafers like penny loafers or tassel loafers look good for a more stylish appearance.
Lace-up boots
These types of boots look good when you are all dressed up, for whatever you're dressed up. These dress boots feature laces up to your ankle, which gives a very iconic appearance.
These shoes are perfect for formal dresses and can be worn, on any occasion. Lace-up boots come with a low heel to give off a more dapper and modern look. Now, these boots are also available and worn by women on many occasions. However, lace-up boots look the best in winter. Whether it's a day out in the city or a party, they will give you a neat look.
Chukka Boots
Chukka boots have to be one of my favorites. They are comfortable, relaxed, yet stylish and trendy. They are shorter in height and feature a little lacing system. They are ideal for many occasions.
These chukka boots can be worn with formal dresses and are also a good option for casual wear. Honestly, chukka boots are a great option in winter. It sometimes appears in its traditional leather, but the suede is the one you're looking for.
Summing it all Up
Given above was a list of shoes, that are best worn for formal dresses and look great in winters. Now I hope you won't have to worry what shoes to wear with formal dress or in winters. This article has given you an idea of what are the best shoes for men in winters and for formal wear. For more epic blogs on men's fashion, tip and tricks, visit our blog section. 
---