What Men Bags are In Fashion and How to Style Them!
I've seen many men, who love wearing bags as fashion, but they don't. Do you know why? It's all because they think bags are only for women to hold, or they're too feminine to wear.
For the guys who think like this, no, you're thinking, the wrong way, I mean it's 2021, and we should stop generalizing. Genders have nothing to do with whatever accessory or whatever style you want to adopt. It doesn't matter, and it totally shouldn't.
If you're confused about how to style your bags or you don't know what bags are in fashion, don't worry because I've got you covered. I've listed down some of the Men bags that are in fashion and are trending. So, feel at ease because after going through the whole list, you're not going to be confused anymore.
Men Bags and How to Style them!
Backpack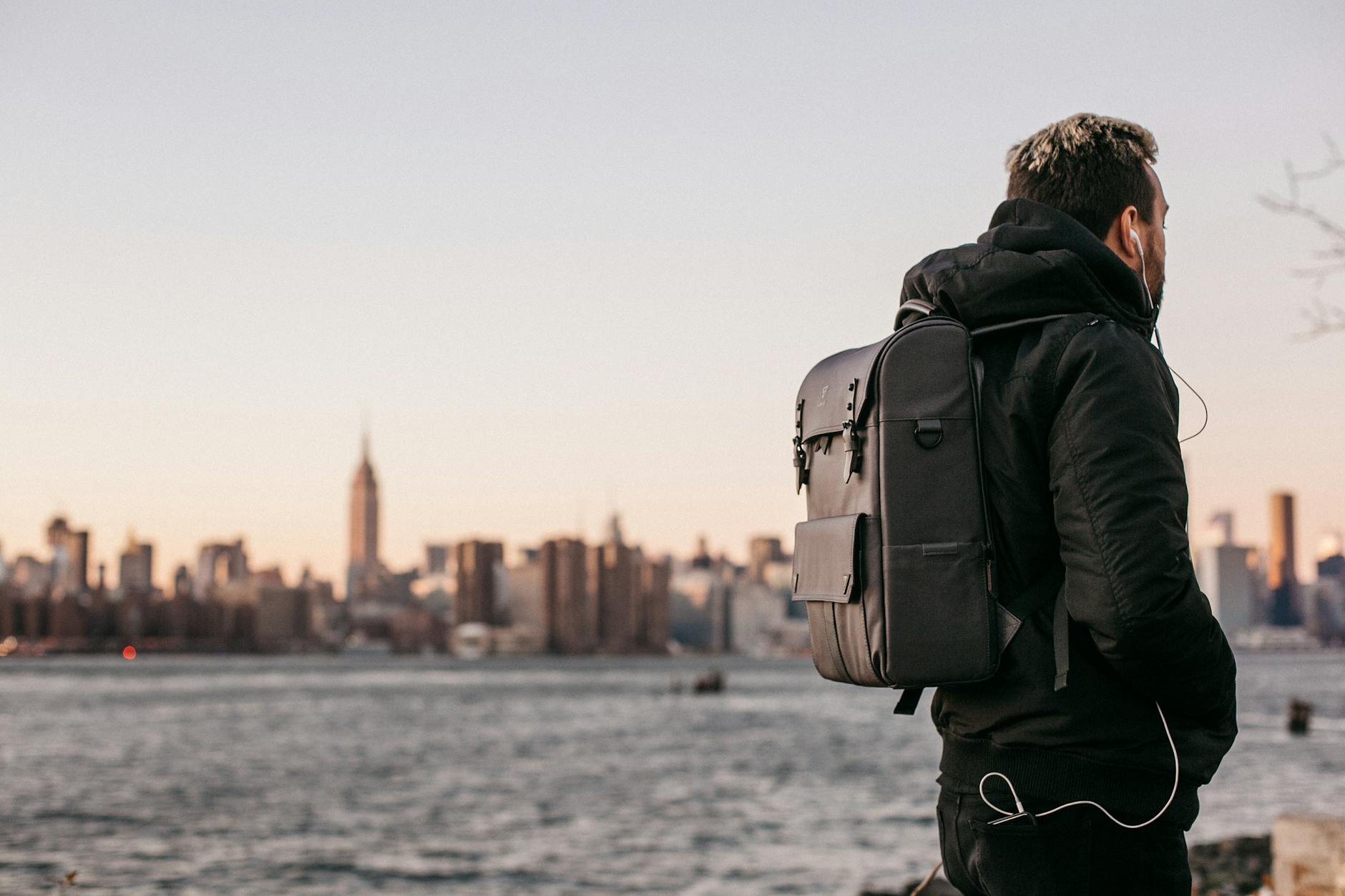 Let's start with the basic and classic one. Shall we.
Oh, going on a trip? Then backpack is the one you need, as it can fit in all the things and your necessities for the weekend. It is not only spacious, but it is also easy to handle yet stylish and smart looking.
You might not know, but you need a backpack like the Dora the explorer, which can fit everything you need. A Backpack comes in versatile designs and unique styles. One might think that wearing a backpack is boring, but that truly is not the case. Anyway, we might have the perfect backpack for you in stock:
You can style a backpack with any fit - be it for work, picnics and trips – you'd look stylish without any doubt.
Tote Bags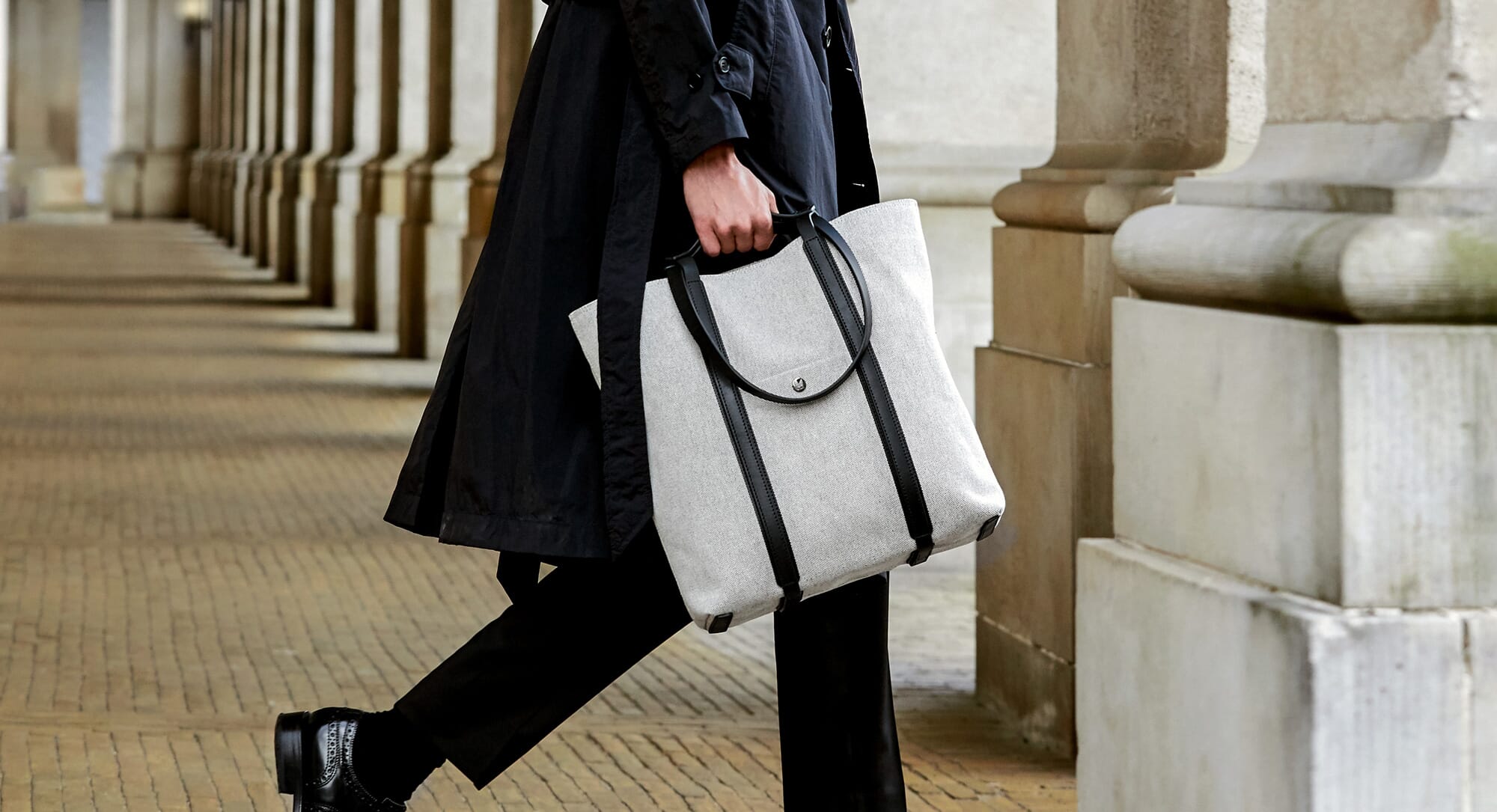 Tote Bags, ah! One of my favorites. They go so well with any outfit. It's not just about the styling, but it has various designs, with many cool styles for any occasion.
Tote Bags are also liked a lot for its space because it is very spacious. You can put anything in this bag for the day. One more thing about tote bags is that you can use them daily, which is so cool. We might have the kind of bag you are looking for in our bag's collection for classy men!
A simple tip if you don't know how to style tote bags. Wear baggy jeans with a button-up shirt or a t-shirt, and if you want, you can even style it with a sack tote bag. Trust me you will look stunning.
Cross-body Bag
Street style fashion has become so trendy, and in this street style comes the cross-body bag. Vintage! Cross-body bags are also known as everyday wear for men.
Cross-body bags can make you look sick if you style them the right way. Wearing a tracksuit with a cross-body would look dapper. Since cross-body bags have a versatile design, you can style them with any outfit.
So, to look cool wearing a cross-body bag, you need a good fashion sense or wear a graphic tee with a leather jacket or a black blazer and black jeans. You're all good to go.
Fanny Pack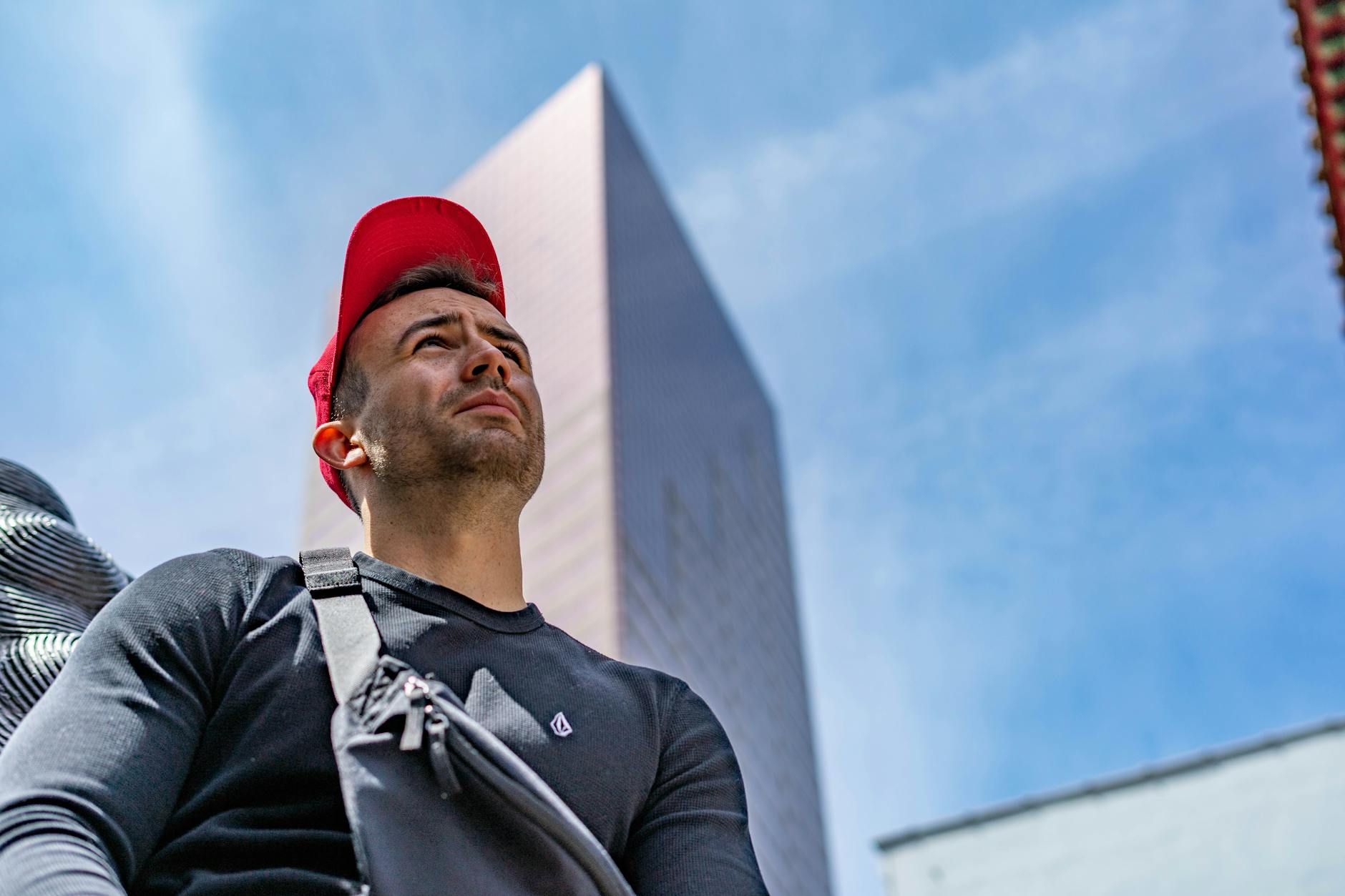 Fanny Packs are the new fashion statement. They have also become very trendy in the street style for men. Fanny Packs, also known as belt bags or belly bags, have various designs. Also, a fanny pack is smaller than a cross-body bag.
You could wear a weird outfit and still look like an icon because of the fanny pack. Now, fanny packs have many zips inside and outside, so it's easy for you to put in your things safely.
Fanny Packs look the best when worn with a blazer and dress pants. But then again, it depends on you how you want to style it. But you should try wearing the fanny pack with a blazer and some cool shades. Stunning!
Baguettes for Men
Now, many men are wearing the baguette. I mean, why they wouldn't. Baguettes are very much trendy for their small size and unique designs. On fashion shows, many men wear this baguette.
Styling a baguette is easy since it goes with any style and any outfit. But I'd recommend you to wear this baguette with a long leather coat with a high neck and then wearing a baguette. So elegant, yet stylish and hot.
Sling Bags
So, this brings us to our next bag, and that is the Sling Bag. Sling bags come in versatile designs with unique styles. They have the shape of a backpack but with a single strand.
You can style a sling bag with any outfit, and you would look great. Sling bag has a large space capacity and holds a lot of space for your daily essentials. Yes, a sling bag can be your everyday bag when you go out.
Messenger Bags
Yes, messenger bags it is now. The bags used by postmen to send letters is now a big trend. Their designs and styles have now been upgraded. They have unique strap designs with good-looking color schemes.
Even though messenger bags are long and big, but are very lightweight and hold a good amount of capacity to fit your needs. They now come in smaller sizes too for the ease of people. There is no doubt that this bag can be worn daily.
When it comes to styling messenger bags, you can wear them with any outfit for college, university, work, or hang around. So, you can style your messenger bags with any outfit or however, you may like.
Clutch Bags
Clutch bags are so much trending in office fashion. Yes, you can wear a suit and hold a clutch looking like a boss!
Clutch bags have versatile designs, and now they come in various styles. Holding a clutch bag can make you look like a fashion icon, no kidding! You can style your clutch with any outfit. But holding a clutch and going to the office, the vibes are immaculate, truly.
Conclusion
These were some of the men's bags that are in fashion and trendy. Now, I hope you know about what bags are in fashion and how you can style them. Although it completely depends on how you carry the bag and style it, it's all up to you. If you are ready for an epic bag for yourself, visit our bag's collection for classy men and find the perfect fit. 
---