Absolutely Low-Key Halloween Costumes for Guys in 2023
Halloween is either all about dressing up as fancy as possible or it's about eating all the candy. Some of us are absolutely in love with dressing up for Halloween and are looking for Halloween costumes ideas simple while others keep looking for either no costume for Halloween or extremely low-key Halloween costumes.
If you're one of the candy-enjoyers who prefer last-minute low-key Halloween costumes, then you have come to the right place. We're bringing you the simplest Halloween costume ideas for guys.
Where to Get the Costume From?
There are two options to get your low-key Halloween costumes. The first is as simple as it can get. Visit a store, go through the seasonal aisle, choose from Halloween costumes ideas simple and get the simplest Halloween costumes you like.
Usually, thrift stores and dollar stores also offer a wide range of different options. If you can't find a complete outfit, opt for pieces from here and there. You can always assemble them at home later and create your perfect Halloween costume.
This brings us to our second option. The second one is also low key Halloween costumes for guys but it still requires some sort of DIY. you get an idea and you search for stuff to combine and create a DIY no costume for Halloween.
Low Key Halloween Costumes Ideas
What if you are looking for simplest Halloween costumes? Something that's cool and doesn't really look much like a Halloween costume. Worry no more, because we have got you covered in that case too.
We're bringing you absolutely lowkey Halloween costumes ideas simple for this Halloween. Keep reading to learn more about no costume for Halloween.
Johnny Bravo
When it comes to a low-key Halloween costumes for guys, johnny bravo is our favorite. Just get that black shirt with a pair of your favorite denim and you're good to go.
Everything needed can be found in your wardrobe - your might want a new belt, and we just have the one in stock. 
Oh, we almost forgot to mention the most crucial element of the no costume for Halloween johnny bravo costume: the corny pickup lines. Make sure to keep your corny pick-up lines ready to save the day.
This is one of the perfect Halloween costumes ideas simple for guys who love working out. After all, what's better than using Halloween to show off those muscles in a fitted black tee?
Mannequin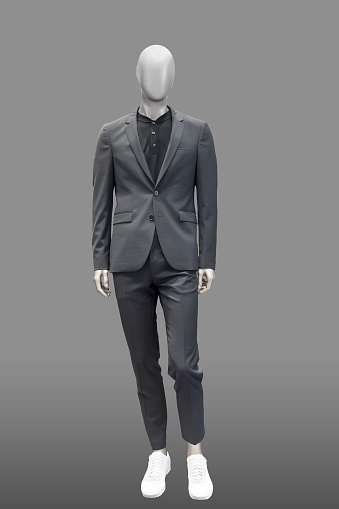 Imagine dressing up in a tuxedo with a fancy bow tie and presenting yourself as a mannequin this Halloween. All you'll really have to do is pose like a mannequin whenever someone asks whom you've dressed up as. This is one of our favorite casual Halloween costumes.
It's that simple. However, if you do wish to add a pop to your low key Halloween costumes for guys, head over to Mandujour's website and pick a feather bow tie of your choice. We'd recommend an orange feather bow tie for that extra pop of color.
Now you're not any mannequin. You're a mannequin wearing their exclusive handmade feather bow tie, ehm you're a sexy mannequin. And there goes your no costume for Halloween.
Salt Bae
This is yet another T-shirt and denim low-key Halloween costumes that have no other requirements. Oh wait, we're talking about salt bae here. Bring in his signature pose with those shades and you're good to go.
Although if you do want to add that extra pinch of salt to your low-key Halloween costumes, head over to Mandujour's website to get an exceptional quality leather belt. After all, it's a salt bae costume.
We would recommend a salt bae style single prong buckle genuine leather belt from Mandujour. It comes in different colors, so you're free to choose.
Gym Teacher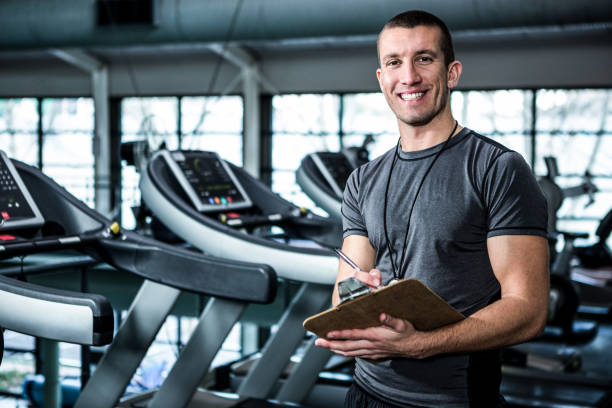 An example of low-key Halloween costumes is dressing up as a gym instructor this Halloween just means you'll have to choose the shortest shorts and the longest socks. Pair them together and you're ready to slay the day with your casual Halloween costumes.
However, if you do want to add a contrast to the gym instructor's casual Halloween costumes, head over Mandujour's website and scroll through their collection of funky socks. 
The Ex-Boyfriend
This one's funny and creative, but may or may not backfire a little. But hey it's funny and involves creativity so what else matters?
We bet you won't be able to guess what the costume is about. It's simple. You dress up as a trash can.
We'll leave the DIY creativity up to you. Whether you make a trash can out of cardboard or get a trash can costume from a thrift store, it's solely up to you. Have fun seeing people laugh when you tell them you're their ex-boyfriend.
Mr. Clean
Since we said we've got something for everyone, we'll prove it. These are for our bald buddies who are a bit confused but also don't want to put much effort into their costumes.
Remember the Mr. clean guy with white eyebrows? Yup, you guessed it right. Put on an all-white outfit, glue those eyebrows and paste some cotton shaped like mustaches on them and you're all set.
An alternative could be cutting some white paper and pasting that on your eyebrows, but cotton might last a bit longer.
Dracula 
Another great no brainer halloween costume would be dracula - and it's actually very easy to dress up for. 
All you need, is a good enough suit - and a pair of fake teeth that you can order from Amazon right now for under 5 bucks. 
This exquisite suit can work for many costumes - plus it's something you can use in routine parties too. Pair it up with feather bowties, maybe some makeup - and good leather shoes - you'd be ready to go. 
Lucifer 
Another great outfit idea is Lucifer - from the Lucifer season. It only makes sense to dress up as the devil on Halloween. 
Any formal suit, with a good feather bowtie from our collection, is going to cut this. The same suit mentioned in Dracula's dressing can be used as well. 
Be Ready!
Halloween is either for the candy enjoyers or the ones who enjoy dressing up. If you are none and like to sit back and enjoy the scenes then we're here to help.
You may be feeling forced to dress up this Halloween but don't want to. Well, we've mentioned top no costume for Halloween ideas.
These costumes require no effort and you won't even have to search for options in the seasonal aisles of stores. All you have to do is put together a few pieces of clothing and you're good to go.
The Halloween Sale!
We are going all out this year with the halloween sales! Make sure you snag and grab before everything goes out of stock!
---