Your Complete Guide to Easy DIY Halloween Costumes | Halloween Guide 2022
This Halloween is about discovering something new and becoming something you're not for a day. While your friends may be looking forward to dressing up as some Disney princess or one of the avengers, you should opt for something new and different.
DIY Halloween costumes are always about something new, something entirely different from what sells in the market. These easy DIY Halloween costumes are our personal favorites.
If you have been waiting to go all out this Halloween with your perfect Instagram-able Halloween costume, check out these DIY Halloween costumes.
DIY: How To?
To create the perfect easy DIY Halloween costumes, the first thing you got to do is browse some cool DIY ideas. We've mentioned our top favorites below. Keep reading to find out how you can achieve the perfect DIY Halloween costumes.
After you have an idea of what you want as your Halloween costume, it's time to get the stuff and start creating.
First, roam around your place and sneak inside your wardrobes and cupboards to see what stuff you already have. You'll be surprised to see the number of materials you already own that you need for creating your last-minute DIY Halloween costumes.
In short, your DIY Halloween costumes are going to cost you less than you may have estimated. Second, list down all the extra accessories you'll need and grab them from the nearest store. Make sure you already know where to get these things for cheaper prices.
DIY Halloween Costumes
If you're all up for easy DIY Halloween costumes this Halloween, here are our top favorite ideas. These costumes don't require much effort or expensive accessories.
There's something for everyone so keep reading to know more about last-minute DIY Halloween costumes.
Bad Barbie
This is our absolute favorite easy DIY Halloween costume idea. It's very similar to the cliche DIY college Halloween costumes and DIY barbie Halloween costumes but requires a pinch of creativity.
This DIY college Halloween costume is about Disney princesses gone bad. You could become a Cinderella as a DIY barbie Halloween costume who stole the king's crown or a Tinkerbell who was caught flying in a prohibited area. Anything would work.
All you need is your prom dress with some rips and a few drops of fake blood to show that you've done things for your DIY college Halloween costumes. Moreover, it's a great last-minute DIY Halloween costumes idea. The DIY barbie Halloween costume for your group of friends would look great even if you're going solo.
Prom King and Queen
Do you have your prom dress lying somewhere around and have you been wanting to wear it? Well, we've got you covered.
Halloween is the perfect excuse to wear your prom dress again and make all your prom fantasies come true.
If you don't want to add spooky elements to your prom dress by dressing up as a zombie bride or a bad Disney princess, why don't you go to Halloween as a prom queen?
This last-minute DIY Halloween costumes idea works best for couples. Ask you're significant other to join you this Halloween and go as the much-loved prom king and queen couple.
For that additional spark of royalty to this DIY college Halloween costumes, add a feather bow tie to your prom king's tuxedo and slay the day. Check out Mandujour's exclusive collection of feather bow ties and much more.
Our top favorite for the night is the Indianapolis flower bomb black feather bow tie.
Easy Bake Oven Costume
Remember one of those easy-bake oven toys everybody had when we were all kids? Yes, exactly the pink ones. Why don't you dress up as one of those easy bake ovens this Halloween and give everyone a blast from the past?
This is a super easy DIY costume that doesn't require much effort. All you need is a cardboard box and some paints and brushes.
Show your creativity by painting the box and poking a hole in it. The hole needs to be big enough for you to fit through it. Pair it with your favorite pink dress and a pair of heels and slay the day!
Skeleton Costume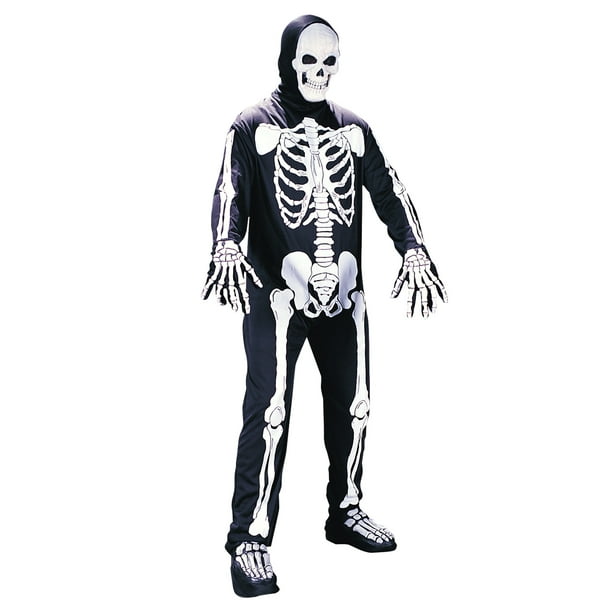 This DIY Halloween costume idea has it all, it's spooky, classy, and cheap. Moreover, it's comfortable and won't take much of your time.
Just grab a pair of sweatpants and a long sleeve shirt. Outline a skeleton on it and start pasting duct tape wherever needed.
Cut the duct tape according to the length of the bone that you're going to paste it on for extra details, trim the duct tape with a paper cutter and then paste it on your black outfit.
Goth Costume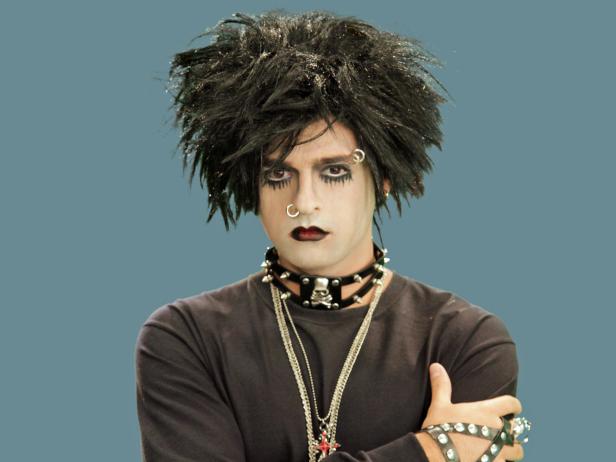 Dressing up as a goth is a go-to DIY goth Halloween costume idea these days. The best part about DIY goth Halloween costume is that they always look classy and gorgeous.
DIY goth Halloween costume doesn't even require a lot of creativity or additional accessories. Most of the time a goth Halloween costume is all about a few layers of clothes that are already lying in your wardrobe and a little bit of some good black beauty makeup.
Here's how you can assemble the perfect DIY goth Halloween costume for this Halloween. First, look for black clothes. Black tees, black turtle neck, black skirt, black fishnet stockings, literally everything you can find. If you prefer some contrast in your outfits then add some red because clothes with a tint of dark red also seem to work with gothic outfits.
Second, make sure you have that black lipstick and eyeliner ready on your counter cause that's all you're going to need. You're also going to need a foundation that's a little lighter than your skin tone for some sort of contrast.
The third is the hair and some sinister jewelry. Messy hair and other rings and accessories like bracelets and pendants work best. Moreover, don't forget to add fishnet stockings and a pair of nice heels to complete the look.
Key Takeaway
Take out your creative side this Halloween and create your DIY Halloween costume. Above we have mentioned several ideas and there are more to come.
For instance, a DIY cupid Halloween costume is a great one for starters. The DIY cupid Halloween costume doesn't require much effort or bucks to be made.
Similarly, our favorite daphne Halloween costume DIY from the adventures of scooby-doo. The daphne Halloween costume DIY is super simple to create. All daphne's Halloween costume DIY needs is a purple dress and you're good to go.
---